From December 5 to 8, 2022, Tanovus participated in the Advanced Automotive Battery Conference (AABC) in San Diego, USA. During the conference, Tanovus demonstrated the innovation in battery anode materials to dozens of customers from global leading electric vehicle OEMs and lithium-ion battery manufacturers.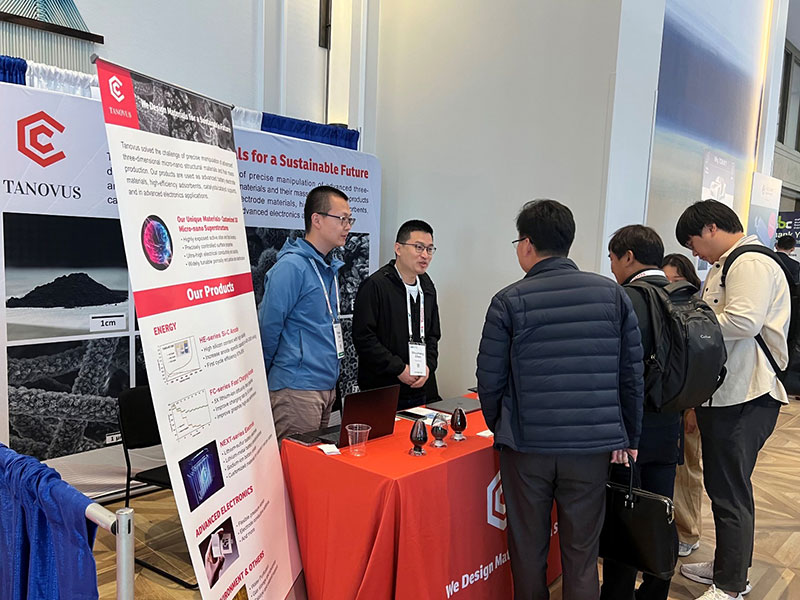 Tanovus' flagship products such as silicon-carbon anode and fast charging anode have received extensive interest from potential customers and received material sample invitations from a number of well-known industry leaders. Tanovus HE-series silicon carbon anode has over 2000mAh/g capacity and over 90% first cycle efficiency, while FC-series fast charging anode has a lithium ion diffusion coefficient 5 times higher than graphite, which can effectively improve graphite's rate performance when mixed together. Both products are anode solutions developed for the next generation lithium-ion batteries used in electric vehicles, consumer electronics and other applications.
The Advanced Automotive Battery Conference brings together thousands of researchers from academia and industry, as well as hundreds of suppliers from all levels of the battery supply chain and automotive OEMs, to outline a technical outlook on the short-to-medium term prospects of the EV battery market.